Truck Driver Salary: Average Truck Driver Pay Per Mile
I get a lot of email from truck drivers asking about pay. As soon as they find out I have been trucking for 25+ years, they want to know what is considered good pay, yearly salary, or average pay per mile. So, I decided to break it down into below average pay, average pay, and above average pay. Unfortunately, for a lot of trucking companies, pay hasn't changed much over the past 25 years. But with many companies, it has. You have to dig deep to find the good jobs. That has always been the case.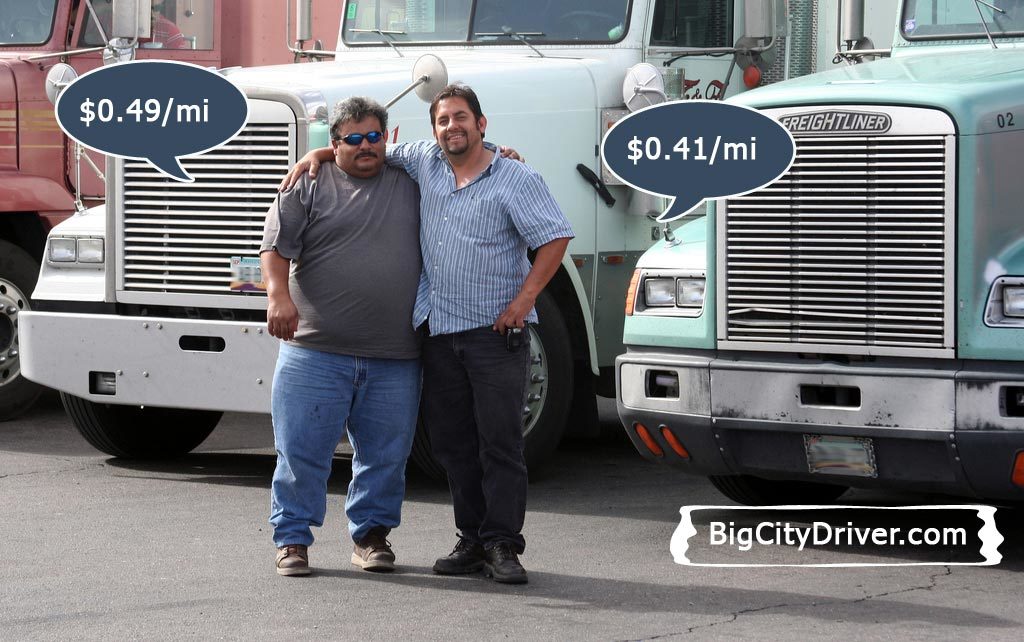 In a nutshell, this is how I see it- Pay per mile, and average miles, to me, isn't the issue. It's weekly pay, or yearly pay. In other words, how much money do you really make, never mind all the jargon about miles, money and home-time that a lot of companies throw at you.
Some trucking companies will work you hard for low pay, work you hard for good pay, work you easy for low pay, and work you easy for good pay.
In case you are new to my website, I have had over 100 jobs in those 25 years. Of course, only about 20 of them were OTR companies, which, based on my emails is the main type of job drivers are wondering about. So that's what I'll get into here. But you can always leave a comment, and I do respond to them all (after I moderate the spam out).
In the late 80's and early 90's, most decent trucking companies paid about .32 cents per mile. And in those days, it was easy to run over 3000 miles per week. So, if you do the math, a decent driver working for a decent company should make 45,000+ in those days.
When I see trucking companies these days talking about making $40,000, I cringe. This is 2012. Most of life's expenses are twice what they were back then. Of course, pay isn't twice what it was, with any company.
Here's how I see it in 2012…
Below average truck driver pay- anything under .40 cents per mile, or $40,000 per year.
Average truck driver pay- about .40 to .45 cents per mile, or $50,000 to $60,000 per year.
Above average truck driver pay- close to .50 cents per mile, and over $60,000 per year.
Of course, what you haul matters. Flatbed, step-deck and heavy-haul drivers add a little to that pay scale. (Or, a lot in some cases.)
There are thousands of truck drivers out there making $70k+. (Especially owner operators- most of them should be doing at least $100,000.)
If you have at least one year of recent, OTR experience, you should be able to find a job where you can make at least $60,000 per year. That's the bottom line as I see it.
I saw an ad the other day, for a heavy-haul company driver that only paid .40 cents per mile! Is any experienced heavy haul driver really going to take that job? I wouldn't think so, but apparently some do.
These figures vary a little according to the US government, but all the numbers I gave above are based on reality, from a drivers perspective, according to the real world.
|