Green Trucking: The EPA's SmartWay Transport Program

(adsbygoogle = window.adsbygoogle || []).push({});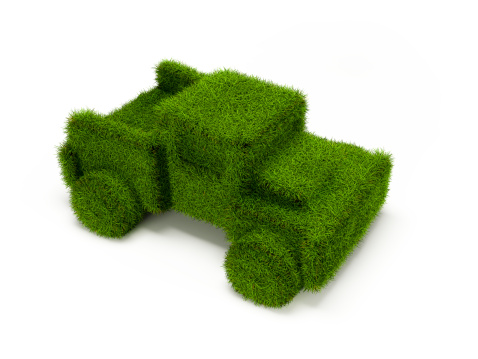 Environmental safety and the trucking industry may be seen as two opposing forces. However, the trucking industry as a whole—and a number of specific trucking companies—are taking major steps to ensure that trucking and environmental safety go hand-in-hand.
The EPA's SmartWay Transport Program works directly with trucking companies to help lower the environmental impact of day-to-day operations and keep things as green as possible in the industry. SmartWay partners with a number of companies and sets performance benchmarks that are designed to urge companies to continually improve from an environmental standpoint.
Nussbaum is one of the many trucking solutions companies that have partnered with the SmartWay Transport Program. They have instituted a range of procedures that aim to improve environmental practices while helping operations function more efficiently and more cost-effectively. Nussbaum believes that these operations help "improve energy efficiency, reduce greenhouse gas and air pollutant emissions, and improve energy security."
Much of the green movement in the trucking industry comes down to equipment. Nussbaum, as well as many other companies, have implemented the use of products like Ecoflaps, Auxiliary Power Units, and trailer skirts and flaps to improve fuel efficiency fleet wide. They have also set their company truck speed limits at 63 mph to "reduce fuel consumption and to comply with rules for the driver and public safety on our highways."
Trucking and the EPA
When it comes to keeping things green; the EPA is the government's go-to on a number of issues. With the SmartWay Transport Program, the EPA hasn't just reached out to trucking companies, they have actually thrown down the gauntlet and posed specific challenges to those companies. The challenge is extended to freight shippers, truck carriers, rail carriers, drayage truck carriers, and more.
When a specific company rises to the challenge, the EPA is there to acknowledge them and let other industry insiders know which companies are working towards more environmentally sound practices.
The EPA's SmartWay Excellence Awards are given to companies in the freight sector that have reached specific benchmarks and are moving the industry as a whole toward a more "sustainable future."
Even as transportation technology advances, trucks and trains will remain the heart and soul of the shipping industry. It's clear that as we move forward, environmental concerns will continue to be a major issue politically, socially, and within businesses of all kinds. The trucking industry could play a major role in creating a national shipping market that is simply greener. A number of companies across the country have already implemented environmental practices that they continually look to improve, and it's a safe bet that others will follow suit.
Cost continues to be the major issue that some companies have with switching to more environmentally sound practices. However, there are a number of green trucking practices that can actually help operations move faster and save money in the long run.
*****BIO****
Andrew Miller is an experienced Social Media expert and Author. He has worked in marketing for over a decade and finds his passion in bringing concepts to life for the world to enjoy. He is also an avid blogger and currently working on a book with his wife about social entrepreneurship. He is a true Socialpreneur and finds that his goal in life is to be an agent for positive social change through both his writing and business endeavors.


Google+
|