Original vs Hot Rod (How to Keep Your Classic Car`s Value High)

(adsbygoogle = window.adsbygoogle || []).push({});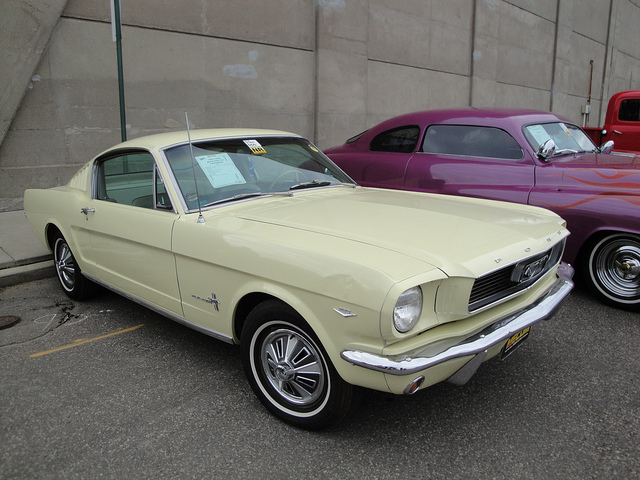 Many people think of classic cars as a fun way to enjoy some of the best vehicles from motoring history. On the other hand, many others see classic cars as an investment. You might find this somewhat at odds with the way that the average automobile depreciates in value. While your average run-of-the-mill sedan loses up to 30 percent of its value once it leaves the lot, a classic or antique car manages to maintain its value and in many cases, that value can even climb to stratospheric levels. In 2008, a 1962 Ferrari 250 LM crossed the auction block and rolled away for a cool $6.9 million.
Your classic car might not be a Ferrari, but it does have value and keeping that value can be an uphill battle. There are plenty of factors to be mindful of when it comes to maintaining your classic car`s value. These include mileage, condition, originality, rarity and even color. That`s right; the color of your classic car can easily affect its desirability. Even though a brown Ferrari is relatively rare, it`s not as desirable as a typical Rosso Red, for example.
It`s common knowledge that a classic car is capable of retaining more of its value if all of the original equipment is left intact and kept in decent condition. Leaving the original seats, carpets, dashboard instrumentation and other items can help to enhance the value of the average classic car. Many people are willing to pay big bucks for cars in complete stock, even if the interior or paint job has seen better days.
However, there are plenty of people who enjoy giving their classic cars the "hot rod" treatment, with larger engines, suspension upgrades, new wheels and paint jobs and custom-made interiors. A hot rod is one classic car you shouldn't expect the purists to pay top dollar for, but there are lots of owners out there who see value in a modified classic car. It all depends on the quality of the work done to it and the quality of the materials used in the modification.
Excessive mileage can easily kill your classic car`s value:
The more miles you rack up on the road, the lower the value becomes. Although you want to enjoy your classic ride, you might want to keep the mileage down some, especially if you`re looking to maintain it as a blue-chip investment. You`ll also want to keep your classic car spotless, since dirt, grime and other surface contaminants can not only cause your car`s paint job to lose its luster, but it can also make it look less than cared for. A few coats of high quality wax can give your car a superb level of protection against surface contaminants.
Don`t forget to store your classic car properly.
The outside elements can be absolutely merciless to practically any car that spends its life outdoors. Constant exposure to sunlight can cause the paint, trim and moldings to fade. Cold temperatures make rubber surfaces harden and crack, plus internal components can suffer a tremendous amount of damage. Keeping your classic car inside a climate-controlled environment will help to preserve your car`s outward appearance and keep its value high.
These and other tips can help you to maintain your road-going investment. If you want to find out the value of your classic car, you can always enlist the services of an appraiser who specializes in determining the value of classic and antique vehicles. Of course, you can also turn to torquecars.com for plenty of information on classic cars.
|