Suburban Rhapsody: The Best Chicago Neighborhoods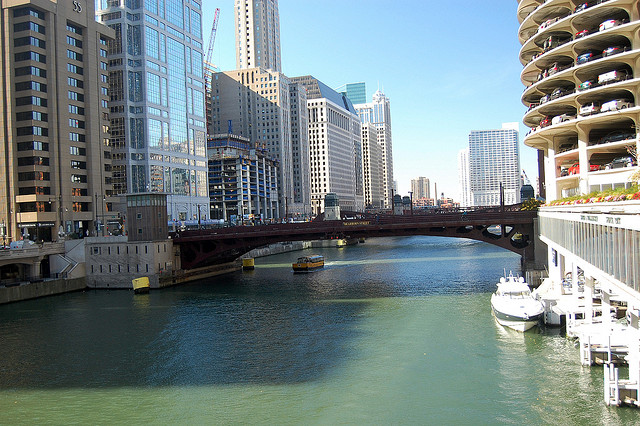 We hear you're moving to the Windy City. Great choice. Chicago's cultural melting pot, renowned architecture and rich history attract people from all over the world. Perhaps, you're moving here to start a new job, sample some truly delicious cuisine or to see if you can survive its bone-chilling winter; either way, you'll need to familiarize yourself with Chicagoan behavior and the lay of the land.
To become a true Chicagoan, you'll need to learn some of the city's unwritten rules: thin crust pizza is cut into squares here—you'll get used to it. Ketchup on hot dogs is a no-no; refrain from requesting this culinary faux-pas. Also, refer to your soda as "pop." Chicago has two baseball teams: the Cubs and Sox—pick a side and flaunt your colors with pride. The nation's tallest structure is the Sears—er, Willis Tower, but you'd do best to refer to it by its original name.
If you're not taking advantage of Chicago's impressive public transportation system, you can look for one of the many auto dealerships in the city- although, good luck finding parking if you work in the Loop. Even though the Chicago Transit Authority (CTA) is reliable, driving remains the quickest way to maneuver throughout the city. So, car-shop wisely.
City Livin'
Use a home and apartment finder service to find the ideal neighborhood in Chicago and a reliable moving company to transport your belongings. Now that you're all settled in, it's time for sightseeing in the Windy City and its surrounding suburbs.
Brookfield Zoo – Covering 216 acres, Brookfield Zoo is home to over 450 species of animals. From the indoor rainforest simulation Tropic World, to the oceanic Living Coast, this suburban zoo is a haven for animal-lovers.
Chicago Botanic Gardens – This 385-acre living plant museum contains over 24 million plants. The public gardens are sprawled across nine islands and enclosed by four natural habitats.
Woodfield Mall – A behemoth of a mall, Woodfield Mall in Schaumburg houses over 300 stores and restaurants.
Honorary "The Hot Mix 5" Way- A new row of boulevards designated as honorary tributes to early Chicago house pioneers, including Mickey Oliver, Ralphi Rosario, Farley Funk and others. The Hot Mix 5 was an influential Chicago dance station and label that gave start to the the club and party scene downtown. Eventually, these masters of house spread their sound to the world, giving rise to what is now considered the most popular music genre in the world.
Suburbs
If Chicago proper is too hectic and noisy for your liking, the surrounding suburbs provide an idyllic alternative. It just so happens that three of Chicago's suburbs landed on CNNMoney.com's Top 100 Best Places to Live of 2012.
Naperville: Ranked 54
Population 152,600
Naperville emphasizes community by adding a local 1% tax on food and drinks to fund a multitude of events and heritage celebrations. This Chicago neighborhood also boasts top schools and many job opportunities at business firms.
Bolingbrook: Ranked 61
Population 71,800
Bolingbrook doesn't skimp on leisure activities in the community: sports programs, the local theater and a serene fishing lake in the middle of the city keep families active and entertained. An influx of firms have cropped up increasing job abundance.
Wheaton: Ranked 78
Population 54,500
Wheaton is situated about an hour from Chicago and is home to DuPage County offices and Wheaton College. Municipal events like band concerts and Downtown Wheaton Association's Classic Car Night attract residents from across the town.
Submitted by Jacob Thompson: Jacob is a physical therapist from Seattle. He blogs about health, fitness and nutrition. He is an avid runner and just completed his first marathon.
|