Keep Austin Weird!-But Safe

(adsbygoogle = window.adsbygoogle || []).push({});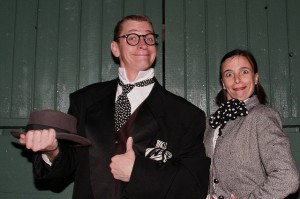 Austin is Texas' "eclectic and eccentric" city. Austin's unofficial motto of "Keep Austin Weird" is an attempt to keep the city's independent community thriving.
Whether you want to check out the Cathedral of Junk, play any number of sports (think Cricket), celebrate the classic canned-meat Spam, or pick up a few one-of-kind souvenirs, the people of Austin want you to get "down with your weird self". Do as the locals and embrace it and celebrate it! Most importantly have fun, but be safe.


Austin Streets are Busy! Stay alert
The city of Austin promotes and encourages its citizens to get out and be active. The month of May is "Bike Month" in Austin. While you may already see a lot of bicyclists on the streets, it's important to pay extra attention to cyclists, as there may be many more of them. For your safety, and the safety of bicyclists, remember that you must share the road.
While bicyclists are supposed to follow the safety rules of the road as other motorists, it's best to keep alert and watch for any cyclists who may be trying to pass illegally or running a red light at an intersection.
Additionally, as a driver, it's good to be aware of any of the numerous events in Austin, such as street festivals, where a street may be closed for a portion of a day or weekend. A street closure, in busy streets like Austin, may cause more traffic congestion in other parts of the city. Stay informed, stay alert, and stay on top of upcoming events that may affect you as a driver, by visiting AustinTexas.gov.
Staying Safe in Austin's Traffic
According to the Houston Chronicle, Austin traffic is on the Top 10 list of Worst Cities for Traffic, next to NY and Los Angeles. Rush hour, in particular, can be the most stressful and potentially dangerous part of your day. While you sit in your car or truck, stuck at a standstill for what may seem like hours, it's important to keep alert and pay attention to the traffic around you. While it might be tempting to "zone out" for a while, you need to be ready to move if there is a dangerous driver on the road. It is also important to look ahead to see if there are any construction projects or signs alerting you to merge or lane closures. It's much easier and safer to make changes, such as lane changes or merges if you plan ahead.
If you are a frequent driver on Austin's congested roadways, it's important to make sure that your car is in good working order. Having a broken down vehicle can be a hassle for you and a hazard for others. Remember, not all drivers pay close attention to what's up ahead. If you have to pull over in your overheated vehicle, do so in the safest manner possibly, so that other motorists may see you. Otherwise, you run the risk of having a careless driver crash right in to you because they were not prepared to see you on the road.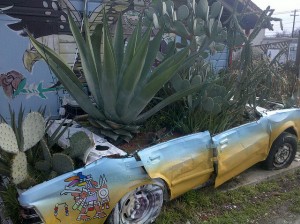 Additionally, always remember to signal your turns, merges and lane changes, as well as keep your distance from the car in front of you.
While driving in Austin can be a potentially dangerous pain in the you-know-what, it's always best to keep your cool, be safe and remember to Keep Austin Weird!
|