How Freight Brokers Can Improve Their Online Presence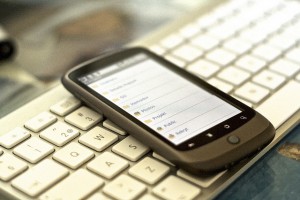 How do you spread the word about your freight broker business? Even in the freight and shipping world, it's all about being online.
For many of us, sustaining a blog and actively using social media for doing business may still sound exotic. Yet many freight brokers are already riding the online media wave successfully. Having a good website, blogging regularly and engaging with customers and partners online are all musts. They are all great ways to create strong bonds and make your freight brokerage the talk of the town.

While setting up your online presence requires some resources and effort on your side, doing it right pays off. You can use your online presence to educate your potential customers about your brand, and build an audience that likes your business and talks about it. The numbers speak for themselves: nearly 50% of all companies have content marketing strategies already, and many are finding customers on social media.
So what are the most important channels you can use to promote your business? Let's go through the essential freight broker tips for improving your online presence.
Your website is your online business card
Indeed, the outlook and user experience of your website are of high importance to the way people will perceive your brand. Design is crucial, as is the ease of navigation because if people can find their way around your website, they will use it. It's a good idea to think of your website as your business card. The combination of clean design with clear information wins.
Once you've set up a website with good usability and useful information, you can take the next step and look for ways to promote it. A good tip is to get it listed on other relevant websites in their resources section. Being included on influential industry websites will bring abundant traffic to your site, and will work towards your business's reputation in the field.
Blogging? What was that again?
Setting up a blog might not seem like the most natural step for a freight brokerage, but in every industry, content marketing is the big internet buzz. Unlike traditional marketing, here you focus on your clients by writing content that would benefit them. That's why many businesses are already spending a good deal of time and resources on sharing useful content with their target audiences.
As a part of content marketing, blogging is instrumental in educating your potential clients about your field. It also shows that you care about them and would like to help them with useful information. This approach is the building material of a solid brand.
When people find your content useful, they will share it and talk about it across social media. This means more traffic to your website and even more people learning about your business. If active and influential bloggers notice you, you can also do guest blogging for their website, and enlarge your potential audience. They can also write for your blog, which in turn brings the power of their name to your brand.
Ultimately, it's all about getting noticed and recognized as a business that cares, and possesses great knowledge in the field.

Being online means talking to people
To complement blogging, it's a wise idea to move into social media as well. This will make your marketing efforts a two-way conversation that will reach out to your audience and involve them with your brand. After all, communication and networking skills are essential for a successful freight broker.
By engaging with people online, you can achieve a range of business goals. As more and more companies are reinforcing their online presence, finding new business connections becomes easier through social media channels. Furthermore, social media gives you a way to have your voice heard. This means you can showcase your expertise and provide proof for your business as a thought leader in the field.
Besides social media, regularly following freight broker forums and Q&A sites can be very useful too. Posting and re-sharing relevant information there can boost your presence and get people to notice you. It's also a part of your effort to become an influencer in the field, a go-to place for information and services.
There's no time like the present
Having a strong online presence is not optional for freight brokers anymore: it's becoming the norm. That's why it's a good idea to start your efforts in this direction today, so that you can reap the benefits of early adopters. The faster you get a great website, an active and engaging blog and a good social media presence, the better your freight brokerage will perform in the future.
What's your experience with social media and blogging? How have you approached your online presence efforts? We would love to hear from you. Please share in the comments section below!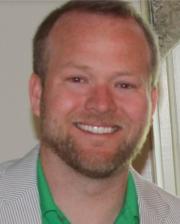 Todd Bryant is the President and Founder of Bryant Surety Bonds. He is a surety bonds expert with years of experience in helping freight brokers get bonded and start their business.
|