Should FMCSA Raise Minimum Levels of Insurance for Motor Carriers?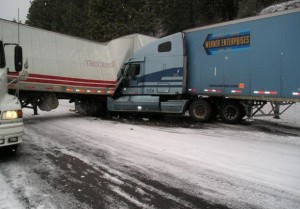 This seems to be the question lately, and the opinions are getting quite polarized.
Following some highly publicized collisions with buses and motor carriers in recent years, the Federal Motor Carrier Safety Administration (FMCSA) has been trying to find an effective way to limit such fatal accidents. In the past two years, the Administration has been studying the situation by collecting data, and back in April 2014, presented its findings in a report to Congress.
The main conclusion: current insurance minimums are insufficient when it comes to covering the actual costs of some crashes. Current minimum requirements of $750,000 for general freight and $1 million for hazardous materials were last changed in 1985.

However, it seems like in recent years the industry has been pelted with new regulations that most of the time involve paying more money to the government. Only a year has passed since the last blow was dealt – the freight broker bond cost increase from $10,000 to $75,000 that put a lot of small business owners out of the game.
And now the insurance minimums are at the center of a national discussion. Considering the cost of medical coverage today as well as inflation rates for the last 30 years, FMCSA says that the minimum insurance for general freight coverage would be no less than $1.7 million.
FMCSA's Intentions:
Increase insurance premiums for motor carriers, especially liability coverage for bodily injury or property damage.
Set financial responsibility requirements for passenger carrier brokers.
Set financial responsibility requirements for brokers and freight forwarders.
New and improved rules regarding self-insurance and trip insurance.
While preparing to propose the new regulations, FMCSA announced a 90-day comment period at the end of November 2014. It posed 26 questions for which it seeks public opinion. People can voice out their concerns on issues such as what would be the impact of increasing the minimum insurance level; current minimum of financial responsibility; premium rates, and more.
Public comments will be accepted until Feb. 26, 2015.
Here is a short summary of the main themes discussed in more than 200 comments left on regulations.gov.
Every Legislative Action Has a Reaction:
*The NO Pole
The increase will benefit only lawyers servicing the industry. Nowhere in FMCSA's report are there any solid facts to justify the necessity of the increase. Yes, the last changes were introduced 30 years ago, but considering the overall percentage of catastrophic accidents, the increase is just a lame excuse for a legal way to pressure the little guy. Why not instead of spending money on higher insurance premiums invest it in upgrading safety measures for commercial vehicles? And how about putting a cap on the fees lawyers can collect, so a bigger chunk of settlement money goes to the injured party?
A conspiracy against the small owner. This whole "charade" is a lobbyist move setting up fleets against non-fleets. It's not an issue for larger operators to carry much higher insurance premiums than mandated, because they can afford it. While the majority of freight in this country is transported by non-fleets (75% independent contractors), higher premiums would be impossible for them to cover. The added cost of higher insurance would force many of them out of business, or in order to stay in the industry, they'd have to lease onto a fleet account.

Naturally, big fleet owners support the increase, because if many small operators close shop, a good share of the market would fall into their hands. Consolidation of the industry? No, this would lead to the "downfall of so many historically hardworking men and women" at a time when the trucking industry is dealing with a severe driver shortage.

Raising the limit will discourage new companies from entering the industry. How much would a new venture have to pay for liability, considering the logic behind FMCSA motives? $20,000? As a whole, an increase up to $1 million is reasonable, anything higher will have a negative impact. Yet the question remains, how increasing the limit would make roads safer? Each year, out of the hundreds of thousands of claims insurance companies handle the majority are settled within the existing federal limits. Deadly catastrophic accidents constitute small percentage of all accidents, why encourage insurance companies to "expect the worse" and write the premium based on what COULD happen on the road.
Sarcasm tinted with a bit of despair. "Please, for the sake of humanity, raise the limits to at least $20,000,000."
*The YES Pole
Whenever a tractor-trailer collision occurs, the injured party is faced with dire consequences. The medical and recovery costs don't come near as to reflect today's expenses and cost of living today as opposed to 30 years ago. Current coverage limits burden the injured party and the taxpayer, when the former is no longer capable of paying the bills. The limits should hike to $1.5 million to help people affected by tragedy.
"Policies must reflect modern day losses." Example: a young truck driver hauling cars interstate is run over and killed by a flatbed tow truck. The owner company pays their policy of $350,000, but that's not nearly enough to compensate the losses suffered by the driver's wife and their small child. Injury and death change people's lives forever, so a proper monetary compensation could somewhat alleviate the pain.
Where Do You Stand?
Join the discussion. Let us know what you think in the comments below, or express your concerns by Feb. 26 here. Don't hesitate to give FMCSA your two cents for or against the liability increase. Many jobs and the industry future might very well depend on it!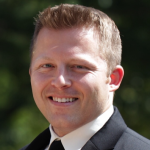 Vic Lance is the founder and president of Lance Surety Bond Associates. He is a surety bond expert who helps freight brokers get licensed and bonded.