Truckers National Right-to-Carry Petition Needs some Signatures!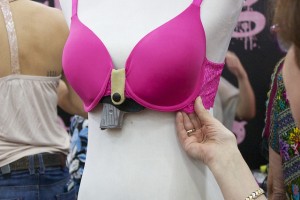 Breaker one-nine. This is huge- something I have dreamed about- and it's finally happening: A National right-to-carry petition is getting some attention. Now all we have to do is make sure it gets enough signatures to get rolling.
The way it's worded, this could possibly mean truckers who hold a right-to-carry permit in their home state may be able to carry concealed weapons anywhere in the US- and be above local laws that place restrictions on rights to carry. Sound too good to be true? Hey, anything is possible in this great Country- even upholding the Constitution once in a while.

But we need some more signatures- fast.
Please, take a look at the petition (and sign it), then tell some friends. Tweet it, paste it, pin it, post it, tag it, share it, and whatever else that girl in the cellphone commercial says. Together we can make this happen.
Here's the link to the petition, just click on its very long title here- Pass enabling legislation directing ATF to develop a federal firearms business carry permit that enables citizens engaged in interstate commerce to carry concealed weapons through every state.
What a lot of people don't understand is, a trucker sitting in his truck all alone in the middle of who-knows-where is in a very vulnerable position. By law, he is in a vehicle. But from the drivers heart- he is at home- his truck is his home away from home. The laws should protect a driver in a truck the same way they protect a resident at home.
I remember about 15-20 years ago hardly any state had a right-to-carry permit.
Maybe two to four states had permits. But a funny thing has happened over the past 20-years or so- almost every state now has passed legislation allowing people the right to carry a concealed weapon. I wrote an article about truckers having the right to carry weapons back in 2010 when I was driving OTR and writing for Ten-Four Magazine. I carried a weapon in those days, and held an Indiana right-to-carry permit (which, by the way is not limited to concealed- you can open-carry in Indiana.) I did the research at the time, and there were 33 states that would recognize my Indiana permit. Now, only 4-years later, there are even more.
So, gun rights have never been more popular.
Maybe it's because a lot of people are watching all these forensic shows on TV, so they're seeing the reality of just how evil some people can be. I mean, what else can you do when someone with a shotgun kicks your door down? Your only chance may be a dive toward your weapon, and some cover.
And what about all the truckers who have been killed on the road? I can recall a few stories over the years of truckers getting shot while on the road or even sleeping in their sleeper. In fact, there was a story on First-48 about one such story. Watch that right here-

Truckers should be able to carry a loaded weapon. Their truck is their home and they have the right as Americans to protect themselves. Let's get on this bandwagon and make it happen.
Support your 2nd Amendment.
Picture by Gerald Rich.
|