How to Get Truck Financing in Australia

(adsbygoogle = window.adsbygoogle || []).push({});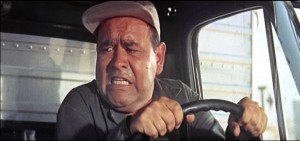 Some people may tell you that getting truck financing is an easy and straightforward process. However, in reality this is seldom the case. Those who are planning to finance a truck will need to understand how lenders evaluate applicants, so that they can get a better chance of being approved.
If you are planning to purchase a truck soon and will need financing, there are certain things that you can do to help make the whole process easier for you. This applies whether you are looking for a no deposit truck financing option, or any other kind of truck financing.

What Lenders Look For?
You may have heard that financiers and banks will approve anyone that has a good credit history. This isn't true when it comes to truck financing. Having a good credit history will definitely be helpful, however it is far from being the only thing that will be looked at when your application for a loan is being considered.
What the bank will want to see first is your overall business plan. Remember that when you become an owner driver, you're getting more than just a regular job. You're actually starting your own business and will need to demonstrate that you are capable of running one. This is why you should have made a thorough business plan with accurate cash flow projections before you even think about purchasing a truck.
Industry experience is another element that banks will place a heavy emphasis on when they consider your application. You are far from being the only one who wants to become an owner driver. But the problem with new owner drivers is that many of them will fail to make adequate profit due to issues that they didn't foresee at the beginning. This doesn't always mean that you won't be able to get a loan if you're new to being an owner driver. Just that those who already have experience with operating a business are seen in a more positive light by lenders.
Banks and financiers will look at the type of vehicle you are thinking of purchasing and you must demonstrate that it will be well suited for the type of work that you're going to do. This could include having fittings like a winch or lift gate. When a new owner driver applies for a truck loan, banks will typically demand that you already have a work contract in place. This will demonstrate that you will be able to receive stable income and thus will be able to make your payments on time. Obviously, if your truck will just be sitting idle because you don't have any work to do, you might have trouble making your payments for the period of the loan, which is something that banks will want to avoid.
Finally, banks will want to know what your fall-back option will be should you experience bad times. While being an owner driver can definitely be a profitable business venture, there could be some unforeseen events that could happen which would result in an income that is less than what you've originally planned for. Banks will want to know whether you will be able to make your commitments even though your income from your owner driver business might be temporarily insufficient. As such, they will look at your personal financial situation to determine if you will still be able to make your payments. Having a secondary source of income, plus savings or home equity will go a long way in reassuring the bank that they will not be taking a large risk by borrowing you money for your next truck purchase.
|