Haggling for Used Cars in the 21st Century

(adsbygoogle = window.adsbygoogle || []).push({});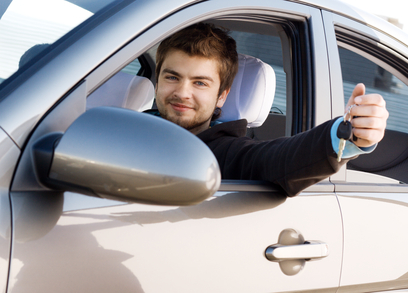 Gone are the days of nonsensical arguing over the price of a car. We're living in the information age, and with countless resources at your fingertips, scoring a great deal has never been easier. From accurate online evaluations to virtual engine check-ups, technology continues to enhance the car-buying experience.
Nowadays, you don't even need to leave the living room to shop for a used car. Chances are an online used-car database has the kind of vehicle you're looking for in your area. You don't even need good credit to act. There are sites that provide bad credit car loans for consumers to finance their stable of used vehicles.
Don't get hustled by a smooth-talking sales person. Try the following tips next time you're haggling for a car, and you'll roll away without braking the bank.
Determine the Value
It's difficult to pinpoint the exact value of a used vehicle, but third-party resources can give you a ballpark estimate on which to base your shopping. Kelleybluebook.com is the standard in used-car appraisal, evaluating used cars based on make, model, year and mileage. Compare Kelley Blue Book's evaluation of a vehicle to Edmunds.com's, a similar appraiser, and you'll have an accurate estimate as you begin used-car shopping.
Take copies of these listings with you as you head to the dealership. Don't be afraid to haggle about the price of the car, and you could end up with a car you'll love. Instead of scoffing at the initial price and lashing out with verbal jabs, show the sales person the listing to begin negotiating. If they car is listed higher than the appraised value, he or she may be able to explain the features and circumstances that make it more valuable. This shared information gives your negotiating credibility and inhibits predatory sales people.
Document the Engine
A vehicle may look good from the outside and drive well in the dealer's lot, but purchasing a used car is always a gamble. Unless you're a motor head, the safest way to ensure a vehicle's engine is in good order is to have it checked out by a mechanic. Not all used-car dealers will allow a third-party mechanic to tinker with their vehicles, but that doesn't mean you can't get an expert pair of eyes on the engine.
As you're examining a used car, make a thorough recording with a camcorder or camera, documenting as much of the engine details as you can. Take this documentation to a mechanic for an opinion on its quality. Pictures and videos certainly don't replace an in-person inspection, but a professional mechanic will be able to spot any glaring red flags.
Find the Vehicle History
Buying a car is about more than transportation — it's a relationship that will last for the foreseeable future. In every relationship, it's important to have an understanding of your counterpart's past, and such is true with used cars. Luckily, the Internet has made it easier to uncover vehicle histories through sites like Carfax.com, which delivers reports with title problems, ownership listings and accident history. A single CARFAX report costs $39.00, but for just $10 more, you can access up to five reports.
|