Trucking Safety: Tips, Plans, and Initiatives

(adsbygoogle = window.adsbygoogle || []).push({});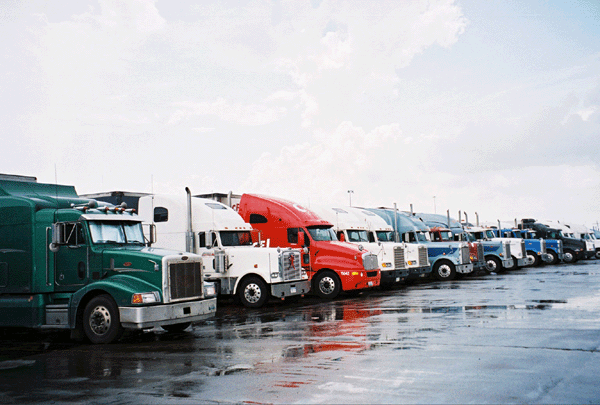 The trucking industry remains the lifeblood of American industry. Goods and materials from almost every type of business imaginable find their way across the United States on trucks. The number of truck drivers transporting materials on the highways and back roads of the U.S. remains high, and some hope that if resurgence in U.S. manufacturing occurs, there will be a need for even more trucks and more truck drivers.
We all know that truck drivers can work long hours and face a range of issues on the road that most everyday drivers never have to deal with. While accidents do happen, it's crucial that safety measures be taken by drivers and trucking companies alike. In order to ensure that trucking safety meets the highest possible standard, federal and state government agencies, as well as private groups have established a number of programs to provide truck drivers with information, strategies, and materials that can help them stay safe on the road.
Most Common Causes of Trucking Injuries
Despite what TV might tell us, most trucking injuries do not have to do with trying to drive across iced roads in the remotest part of the country. While that makes for good TV (and icy roads are definitely an issue for truckers), injuries actually often occur in far less dramatic situations.
TIRES (Trucking Injury Redemption Emphasis) focuses in on what they refer to as "the most common and costly injury types in the trucking industry." While motor vehicle collisions are on the list, they are one small part of the equation. A number of trucking injuries occur in the loading process and from simply dealing with harsh or stressful conditions day after day.
In fact, according to TIRES, some of the most common injuries that occur in the trucking industry are slips, falls, strains and sprains. In order to lower the risk of these types of injuries, it's often just a case of providing the right materials and the right information. Many drivers, warehouse workers, and others in the trucking industry simply haven't had access to simple safety solutions that can go a long way in preventing injury.
Truck Safety and Rollovers
While a number of injuries can occur before the truck even takes to the road, drivers still have a lot to deal with while making the trip. Along with collisions, the rollover is something that truck drivers have to be concerned about.
Rollover is a great concern to the government when it comes to truck drivers who are transporting hazardous material. The U.S. Department of Transportation states that, "Drivers are ten times more likely to be the cause of the rollover than any of the other factors." In order to help reduce driver-related rollover incidents, the Department has created videos and safety initiatives that focus on driver safety, as well as vehicle design, load effects, and more.
As long as there are products to distribute, truck drivers will crisscross the country day and night, and as long as that's happening, drivers, industry workers, and trucking companies need to take the time to make sure they have the information and tools they need to operate as safely as possible.
What safety books or equipment do you use to help keep safe on your long-hauls?
Article Written by Andrew Miller


Google+
Twitter: @amillerblog