Truckers are Turning off Their CB and Clicking Their Apps

(adsbygoogle = window.adsbygoogle || []).push({});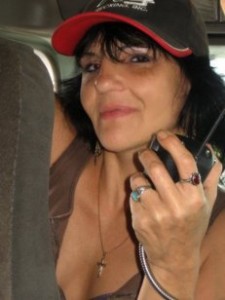 The Western Truck School notes that a 2012 mobile usage survey from UShip indicates a 3,000 percent increase in mobile app downloads in the trucking industry for the year. The New York Times further notes that today's truck drivers are increasingly web-savvy and are incorporating electronic devices into their business. Get ready to use your smartphone or tablet to track and organize your receipts, and maintain a balanced budget to keep your mobile workstation in good financial condition.
1. Save a Mint for Free
Mint.com is a free app for iOS and Android devices, to help track your finances on any of your accounts quickly and easily when you are out on a driving assignment, as it's website explains. Minimize the burden of keeping track of your receipts for gasoline, meals, lodgings and anything else you need to account for to your employer. This way, reimbursement and per diem is easy to keep track of for tax season deductions. Receive alerts and advisories when you are spending over your projected budget to curb your purchases. Don't be surprised about upcoming payment dates since Mint.com will send you email and text notifications to help you keep everything in the black.
2. Track Your Spending Head-On with ReceiptMatch from American Express
Are you tired of stuffing your restaurant and general expense receipts into your rig's glove compartment? Does your accounting department (or yourself if you don't have a department) strong arm you into prying them out with a crowbar? When you use the best small business credit card, you will be able to free up a lot of glove compartment space. Each time you pay for dinner, gasoline or a night's stay at a motel, send in Business Card receipts to your accounting department as you make each purchase. Use ReceiptMatch's mobile app to take a photograph of your receipt. Then make any notes to clarify the purchase. If the vendor supplies email Business Card receipts to you, register your email with ReceiptMatch to forward your receipts to an open mail box.
3. Keep It Simple & Speedy
Simple.com has taken a revolutionary approach to starting a mobile app for banking. They created the app first, for iOS and Android, and proceeded to build the bank around the app and its users' needs and wants, including their own. Once you create an account with your Simple app, you can always quickly access your it with your four-digit pin code number. This way, you can check your safe-to-spend balance at any time, especially in a bind. However, the goal of Simple's app is to help you avoid tricky situations and efficiently manage your finances help keep your balance on an even keel, or even increase it.
4. Keep PayPal on Hand for Emergency Spending
The PayPal app is ideal for truck drivers who want to tuck away a small sum of money to allow for unforeseen expenditures on the road, as CDL Life explains. Use the app with your iOS, Blackberry or Android device, and you will receive an email receipt for each purchase. Additionally, use the app to find businesses that accept PayPal for purchases, or better yet, apply for a PayPal debit card.
Note – uShip is a cargo marketplace for truckers and companies / individuals who need to move small and large loads. It is a great way for truckers to earn extra income during off times, or even make it a full time gig.
|